The logo of our cooperative with the lion, symbol of the ancient guild of oliandoli the first Florentine oil entrepreneurs.
The leaf, European symbol of the ORGANIC certification and the indication of the origin of the raw material.
The typology of Extra Virgin Olive Oil from which you can choose: Italian, organic Italian (as in this case), IGP Toscano or DOP Chianti Classico
The vintage of the harvest: always choose an oil from the latest vintage, the more "fresh" it is, the better it will be!
The nutritional properties of oil: especially oil Frantoio del Grevepesa it is rich in "good" monounsaturated fats for the body.
The instructions for proper oil storage: always keep it away from light and heat.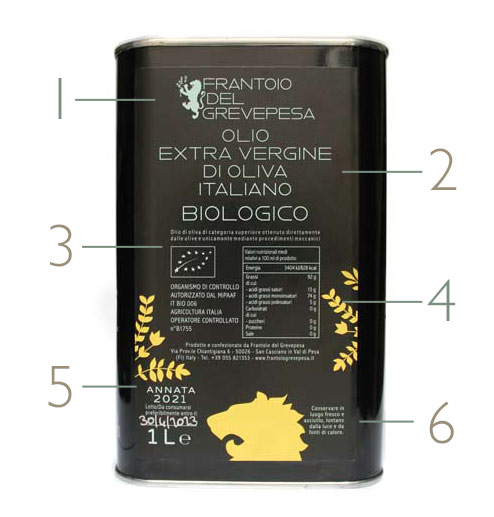 Did you like this guide? Share it
Buy our best selling oils