The organic extra virgin olive oil of Frantoio del Grevepesa is among the winners of the Biol 2022 award for Novello oil.
Filippo Legnaioli, President of the Grevepesa Cooperative, described the 2022 harvest as follows: "that the"It was an anomalous olive campaign that of this year. We had very high temperatures during the summer with no water, but above all we had very high temperatures at the time of legation, that is, when the olives develop.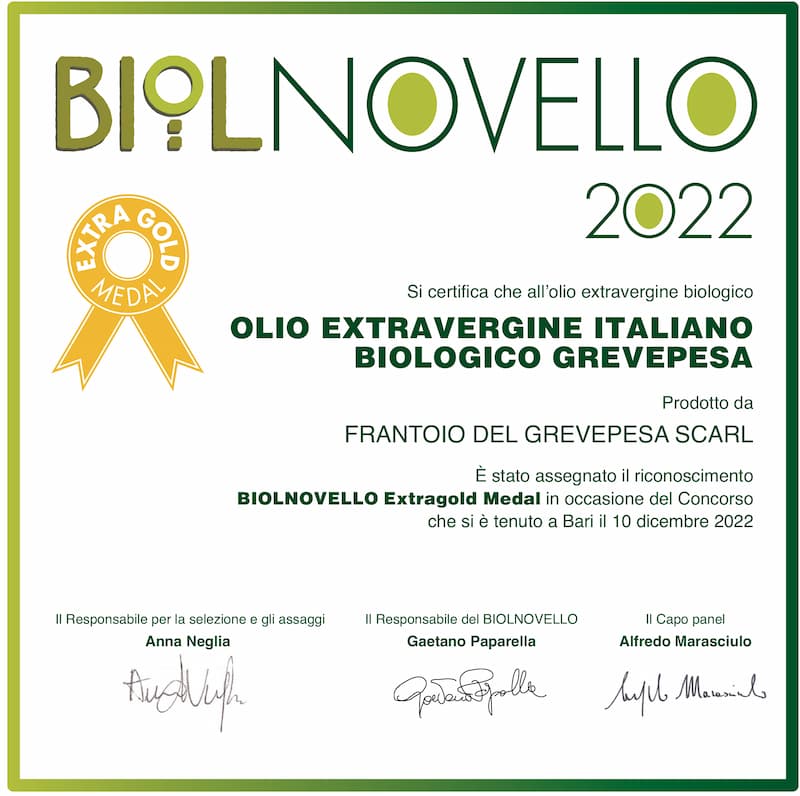 Our Customers anticipated the start of the harvest and processing of the olives due to the early ripening of the olives, as early as October 15 we had the oil ready and qualitatively high. The greatest difficulties have been for the olive growers who could not leave the freshly picked olives stored in perforated boxes in the sun, but they had to go several times a day to the oil mill to press the olives in the shortest possible time, thus avoiding the start of the fermentation of the olives.
As is well known, it is essential to press fresh fruit to obtain a quality oil. Despite these difficulties, the oil produced was qualitatively impeccable.