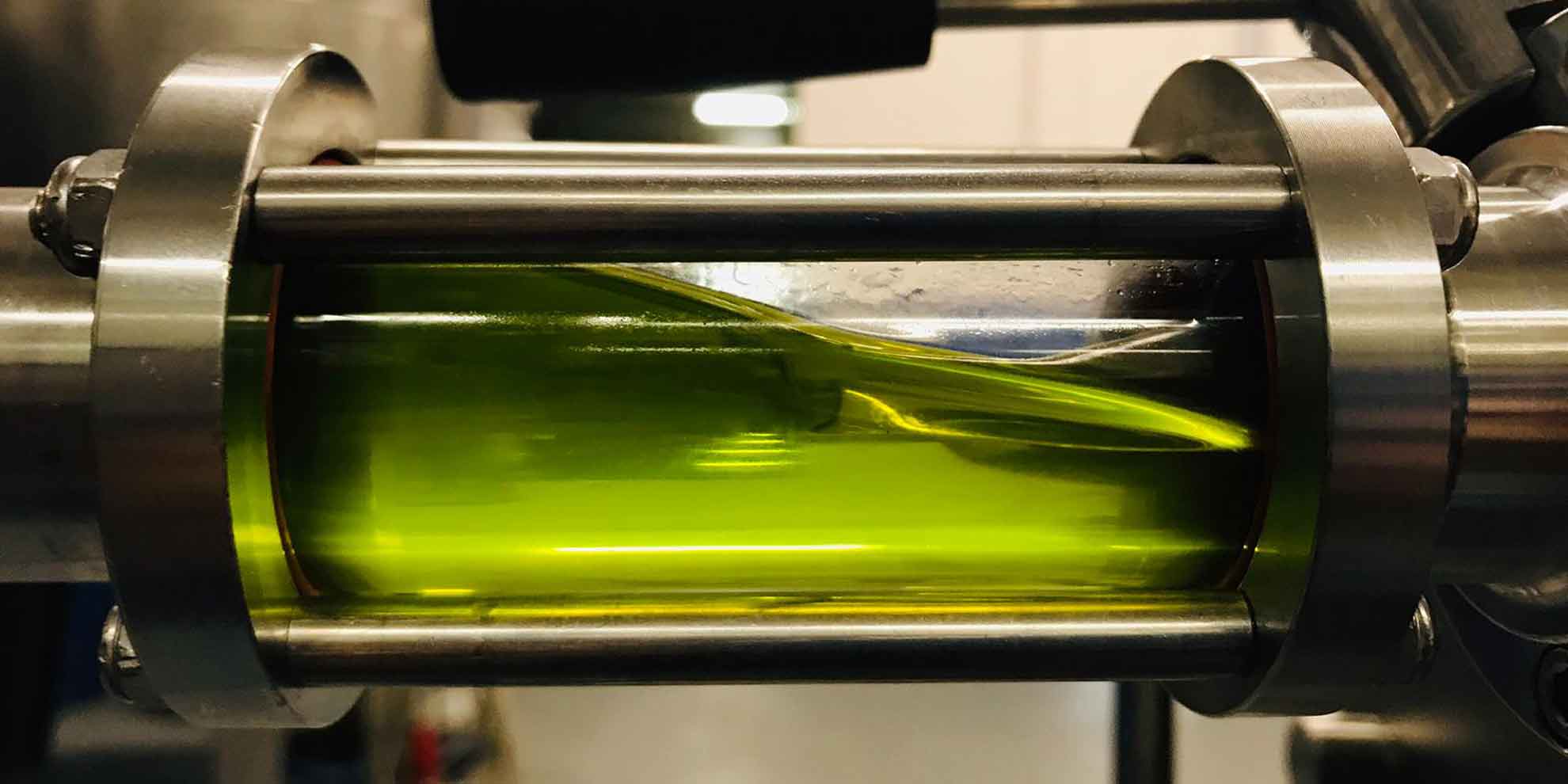 The production of extra virgin olive oil
The transformation process
The harvested olives are stored in perforated boxes of about 15-20 kg each or in bins of 250-300 kg and transported within a short time from the companies to the Frantoio, where they are immediately defoliated, washed and sent for processing.
Il Frantoio del Grevepesa He works at 2-phase continuous cycle, i.e. without adding water during extraction, and is equipped with 2 extraction plants: the "big" Pieralisi line with an hourly capacity of about 35 quintals / h of olives and the "small" TEM (Toscana Enologica Mori) which has an hourly production of around 10 quintals / h. of olives.
In Pieralisi line la pressing takes place with a hammer crusher equipped with a fixed grid inverter, the kneading in 6 parallel horizontal malaxers each equipped with a capacity of 600 kg at a temperature below 27 ° (cold extraction), the centrifugation in a horizontal centrifuge that separates the oil must from the solid part (wet pomace and peanut) and the final separation in a vertical separator, where it undergoes a further separation process from residual water.
La TEM line instead it has as peculiarity: a washing system latest generation with rinsing and drying of the olives; pressing with a knife crusher equipped with an inverter and a self-cleaning system of the grid; kneading pasta in vertical malaxers with a capacity of 400 kg with low oxidative impact; presence of a hot / cold generator able to condition the different phases of the manufacturing process from a thermal point of view (washing, pressing, kneading).
THEoil obtained from both pressing lines, it is immediately filtered in order to free it from micro particles of water, mucilage and any other suspended residues that could compromise its quality and shelf life.
Conservation
Conservation of the finished product takes place in stainless steel containers, in the absence of oxygen and at a controlled temperature to maintain the chemical and organoleptic characteristics of theoil.
Bottling and packaging ofoil takes place thanks to a modern and versatile system, capable of packaging numerous bottle formats (from 100 ml to 1 liter), bag in box and cans under nitrogen head.